Timber Fencing Installer in Kent
We supply a wide range of high quality timber fencing to contractors and traders in the Kent area requiring commercial fencing. All of our timber is sustainably grown and pressure treated to ensure the upmost quality and professionalism when completing any commercial project for your clients.
Our extensive selection of timber fencing supplies are constructed from the finest materials in our workshop in Ashford, Kent and feature a heavy duty superior finishing to ensure every customer is provided with only the very best quality.
Commercial Timber Fencing Benefits:
Strong Structure
Variety of Styles and Sizes
Aesthetically Pleasing
Great for partitioning off land
Sound Proofing Options Available
Effective Site Hoarding
Our years of experience have allowed us to ensure the upmost safety and security at all times during the construction site set up of professional quality site hoarding with our fully accredited and experienced team. If you have a project which requires timber fencing then please feel free to get in touch with one of our friendly team on 01233 820240.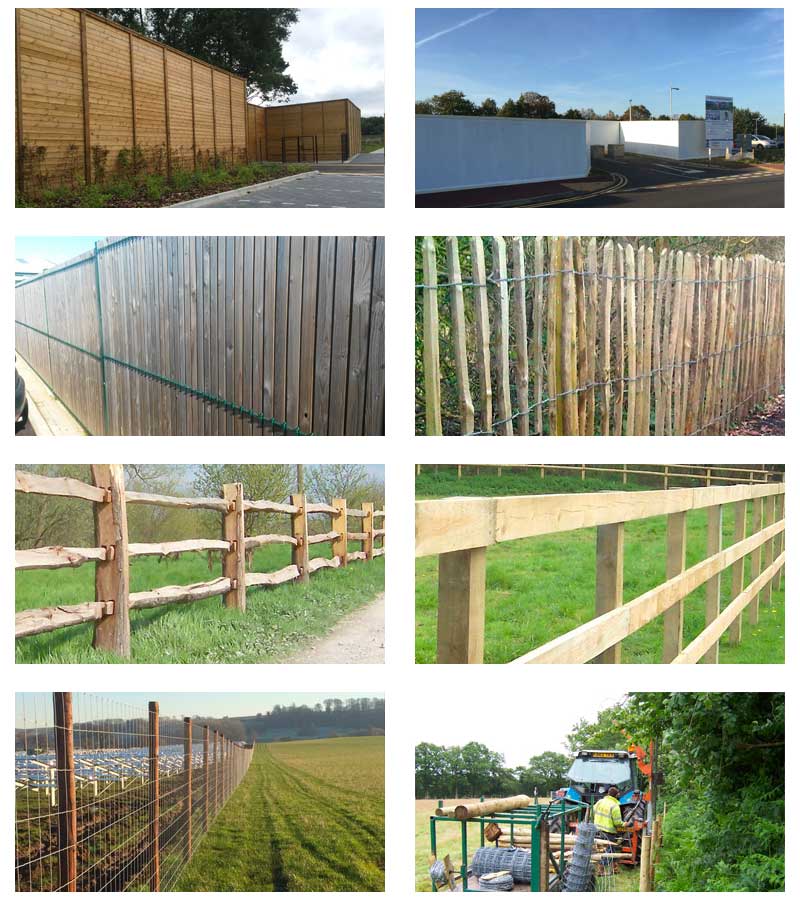 Feel free to contact us for more information about our Timber Fencing contracting in Kent
Our Range of Timber Fencing
We can provide a variety of commercial timber fencing set ups in Kent to accommodate a number of different requirements which include:
The method in which we approach every construction site is entirely unique and there is a general 3 stage process to commercial timber fencing which is as follows:
The first and most important step we will take is to assess your construction site ground and liaise with a manager to ensure we know where your installation in required. We will then plan and discuss which timber fencing will suit the purpose of the project and then design a blueprint which will make the foundation of the layout whilst adhering to safety requirements.
After conducting the site survey we will the process a project quote and once agreed, we will then re-attend the sit before any work commences and perform a more detailed survey. This survey will monitor any underground services that may effect the installation and also discuss a more detailed analysis of the work required for your timber fencing installation, including a risk assessment.
The final stage will involve the installation of your chosen Timber Fencing. Our experiences installers will arrive on a pre-arranged date and carry out all work required. All of our installers are DBS checked and hold a valid CSCS card to ensure professional conduct and quality of work.
Fencing Installation Accreditations

To ensure the upmost professionalism and safety whilst installing your timber fencing, every member of our installation team has earned the following accreditations.
WHO WE'VE INSTALLED FOR
We have been fortunate enough to have worked with some amazing clients in the Kent area and below are just a few of the prestigious companies we've had the pleasure of installing commercial fencing for.
As well as installing timber fencing we also provide installation of a wide range of other fencing for an array of clients.

I would recommend Four Seasons Fencing Ltd to anyone seeking a quality product, top notch finish coupled with a "can do" and professional approach from sales through to delivery. Four Seasons Fencing Ltd have undertaken several projects (with a wide range of different types of fencing) for me over the years and I have never had any complaints or issues from chain-link to security mesh of all types / size and heights including anti climb to acoustic and picket fencing including gates. There have been instances where I have needed that little extra help with design issues for example and they have been more than willing to assist, also I have approached Four Seasons Fencing Ltd with just dimensions and they draw up and fabricate to suit my needs. Installation staff are second to none and you can see that a great deal of pride is taken in their work even to the final stages of clearing up as work progresses / is completed.

Thanks to all at Four Seasons Fencing Ltd and keep up the good work on current and future projects.

I would like to thank Four Seasons and especially Graeme Allison for the fantastic job that they carried out at Valley park School Maidstone. The project brief was changed on numerous occasions and additional work added that Graeme and his team absorbed and they managed to deliver a product that was first class. From the office to the operatives on the ground nothing the work was carried out with the minimum of fuss and the communication was excellent. The work involved close co-operation with the school and in a sensitive environment. All in all a very good company and one that we will look to use again in the near future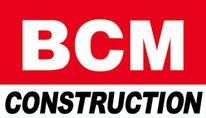 Four Seasons Fencing provided an excellent service to our project at Clapham Junction Station. Their works were completed on time, within budget and to a high quality standard. I would have no hesitation in recommending their services.

The standard of workmanship on the fencing and gates is extremely good, and I must say, Four Seasons have been a pleasure to deal with and manage, as they've done everything I've asked of them and more to date. It's been a real pleasure for me, overseeing and watching a first class project coming to fruition…well done!
NEED A QUOTE OR MORE INFORMATION?
If you would like further information about our timber fencing installation service in Kent then please feel free to get in touch.
Address:
Four Seasons Fencing
Ashford Road,
Bethersden,
Kent,
TN26 3AT
Email:
Phone:
OUR RANGE OF FENCING & GATES
We also supply and install a wide range of other types of fencing and gates in Kent.
Our extensive range of Weldmesh Fencing systems.

Our range of Steel Palisade Fencing systems

Chainlink, Steel Palisade and Bespoke Systems for the Railway Industry

Our Range of Acoustic and Reptile Fencing

Our range of Site Hoarding, Heras Fencing and Site Gates

Our range of Keyclamp, Railings and Bowtop

Our range of all types of timber fencing

Our Range of Gates and Access Solutions

Our range of Crash Barriers & Bollards

Our range of security fence toppings
Further questions about installation or would like to enquire?