Steel Palisade Fencing Installer in Kent
When people think of security fencing they tend to think of steel palisade fencing – a trusted classic in the world of security fencing. Palisade fencing is made for strength and longevity and therefore a great solution for locations which need a high level of security. This type of permanent fencing works best around the perimeter of a premises to be kept secure at all times, reducing the risk or intrusion and acting as deterrent to crime.
Where can Palisade Fencing be used?
Our fencing products provide protection and security for a number of different places and outdoor environments. For example, our steel palisade fencing would be perfect for surrounding:
Schools
Hospitals
Factories
Building yards
Railway Infrastructure
UK Power Networks
Utilities
Business parks
Recreational parks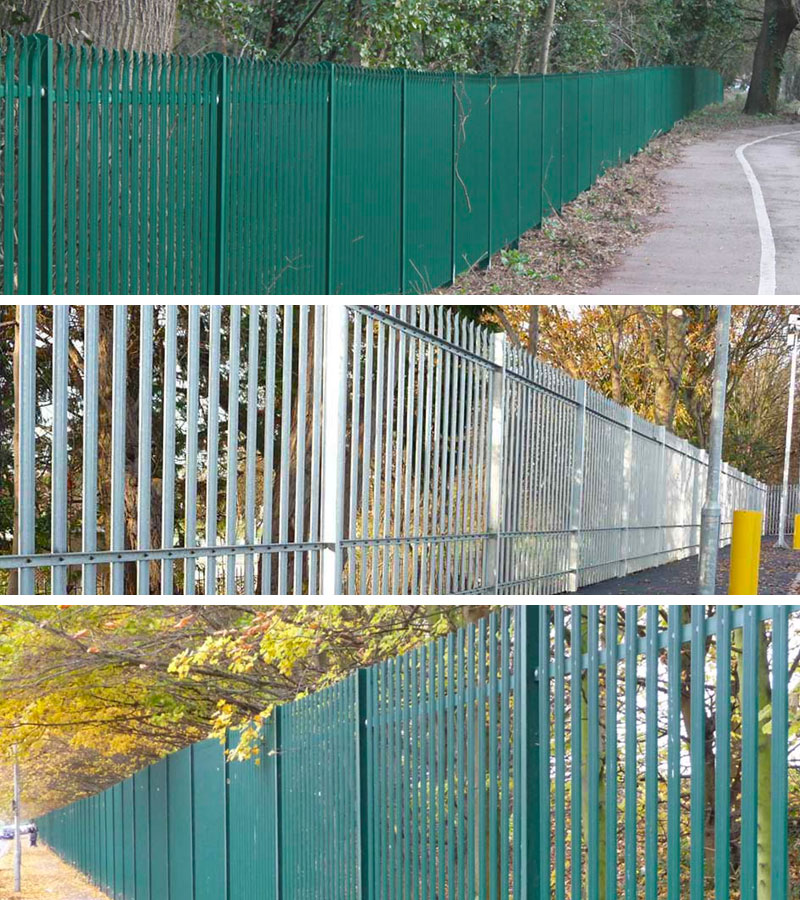 If you need anymore info about Steel Palisade Fencing in Kent then please get in touch.
Our Range of Steel Palisade Fencing
Palisade fencing is mainly used for security purposes and for preventing trespassers or any unwanted visitors from entering your property. Our quality steel fences are not only formidable and resilient in structure, but the design and spiked top (optional) makes them almost impossible to climb. Our products come in either triple pointed or rounded tops.
Benefits of Steel Palisade Fencing
There are several benefits of installing palisade fence panels, both in terms of security and practicality. To highlight a few:
Strength
Our high security palisade fences are made of durable steel and galvanised metals, ensuring for maximum resilience and protection against external objects, weather and people.
Weather Friendly
The design of our fencing makes it lightweight – allowing wind to pass through. This reduces the chance of damage or being dislodged due to strong winds or stormy conditions.
Visibility
The gaps created through the fence panel design enables for good visibility, which is ideal for those who wish to obtain maximum security and survey the borders of their property for any potential trespassers.
Low Maintenance
Our fences have been manufactured to be easy to maintain, endure regular use and most importantly, last a long time – so you won't have to replace your new fence every year!
Fencing Installation Accreditations

We pride ourselves on how professional and dedicated our team of installers are in whom are fully qualified in a wide range of trade-specific qualifications. These accreditations enable us to provide a top-quality, professional fencing installation service to all types of contracting fencing projects including railways, schools and businesses in the Kent area.
WHO WE'VE INSTALLED FOR
We have installed a wide range of Steel Palisade Fencing to premises across Kent which include educational institutions, local councils, schools and businesses. Please see a few of the clients we have had the pleasure of installing fencing for on a contracting basis.
There are many types of fencing that we install, here is out most recent portfolio of contracting projects and gate installations that we've carried out for businesses, railways and schools in the Kent area.

I would recommend Four Seasons Fencing Ltd to anyone seeking a quality product, top notch finish coupled with a "can do" and professional approach from sales through to delivery. Four Seasons Fencing Ltd have undertaken several projects (with a wide range of different types of fencing) for me over the years and I have never had any complaints or issues from chain-link to security mesh of all types / size and heights including anti climb to acoustic and picket fencing including gates. There have been instances where I have needed that little extra help with design issues for example and they have been more than willing to assist, also I have approached Four Seasons Fencing Ltd with just dimensions and they draw up and fabricate to suit my needs. Installation staff are second to none and you can see that a great deal of pride is taken in their work even to the final stages of clearing up as work progresses / is completed.

Thanks to all at Four Seasons Fencing Ltd and keep up the good work on current and future projects.

I would like to thank Four Seasons and especially Graeme Allison for the fantastic job that they carried out at Valley park School Maidstone. The project brief was changed on numerous occasions and additional work added that Graeme and his team absorbed and they managed to deliver a product that was first class. From the office to the operatives on the ground nothing the work was carried out with the minimum of fuss and the communication was excellent. The work involved close co-operation with the school and in a sensitive environment. All in all a very good company and one that we will look to use again in the near future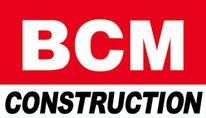 Four Seasons Fencing provided an excellent service to our project at Clapham Junction Station. Their works were completed on time, within budget and to a high quality standard. I would have no hesitation in recommending their services.

The standard of workmanship on the fencing and gates is extremely good, and I must say, Four Seasons have been a pleasure to deal with and manage, as they've done everything I've asked of them and more to date. It's been a real pleasure for me, overseeing and watching a first class project coming to fruition…well done!
NEED A QUOTE OR MORE INFORMATION?
At Four Season Fencing we have a fantastic range of steel palisade fencing to suit all sectors and needs.
If you have any enquires about our range of quality steel palisade fence panels, please contact us on 01233 820240, via email, or by submitting an online enquiry. Our expert fencing team, based in Kent, will be happy to assist and advise you on deciding the best security fencing for you.
As part of our service, we also offer you a free site survey with no obligations. At Four Seasons Fencing, we have years of experience in manufacturing and installing steel palisade fencing across Kent and the surrounding areas – we can use this knowledge and valuable experience to help you with your fencing needs.
Address:
Four Seasons Fencing
Ashford Road,
Bethersden,
Kent,
TN26 3AT
Email:
Phone:
OUR RANGE OF FENCING & GATES
We also supply and install a wide range of other fencing types for customers in Kent.
Our extensive range of Weldmesh Fencing systems.

Our range of Steel Palisade Fencing systems

Chainlink, Steel Palisade and Bespoke Systems for the Railway Industry

Our Range of Acoustic and Reptile Fencing

Our range of Site Hoarding, Heras Fencing and Site Gates

Our range of Keyclamp, Railings and Bowtop

Our range of all types of timber fencing

Our Range of Gates and Access Solutions

Our range of Crash Barriers & Bollards

Our range of security fence toppings
Need fencing installation or have further questions?