Fencing Installer Jobs in Ashford, Kent
Four Seasons Fencing offers high-quality fencing installation and supplies for businesses and schools across Kent, London and the South East. We are always in need of experienced security fence installers, so if you are looking for any type of fencing installation job we could have a position for you.
Our type of fencing installation can be varied and includes working with industries such as Schools, Railways, Local Businesses, Construction Hoarding, Gates and Access. We offer both sub-contracting and full-time positions so you can choose which option works best for you. If you work with us full-time then we can provide training and full accreditation for all of our staff including Disclosure & Barring Service (DBS), Construction Industry Training Board (CITB), Personal Track Safety (PTS) and CAMESafe Certification. We require all applicants to have their own CSCS Card and a full UK Driving License if applying for contract work.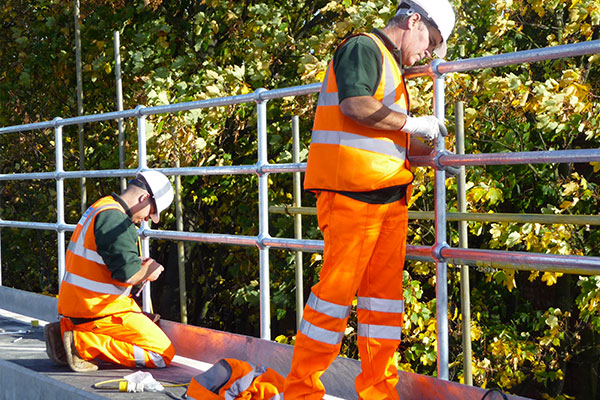 Would you like further information before applying?
Our Current Fencing Vacancies
If you would like to apply for any of our fencing vacancies in Ashford, Kent then please fill in the form below or contact us directly using the methods listed.
Address:
Four Seasons Fencing
Ashford Road,
Bethersden,
Kent,
TN26 3AT
Email:
Phone: