Metal Fencing Supplier in Kent
Our range of metal fencing is designed with longevity and strength in mind and it can provide great protection while still appearing elegant and durable. It also creates incredible height and strength to a boundary, making it extremely difficult for opportunistic burglars or trespassers to climb over and gain entry.
At Four Seasons we stock a variety of commercial and temporary metal fencing products including Steel Palisade, Bowtops and Security Chain Link which can be used for a number of outdoor fencing projects. We can also provide a full metal fencing installation service where our professional team can fit the system for you, saving you time and ensuring a secure, quality system.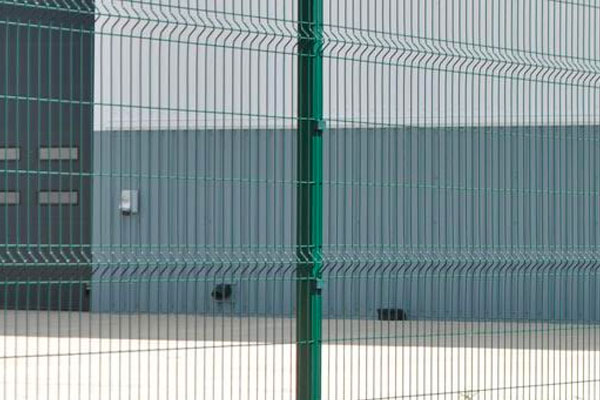 Welded Mesh Fencing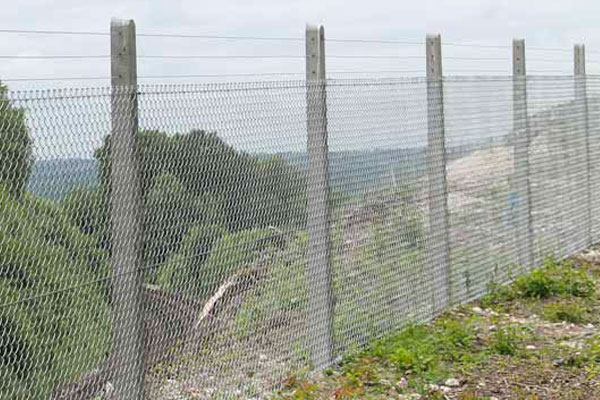 Chain Link Fencing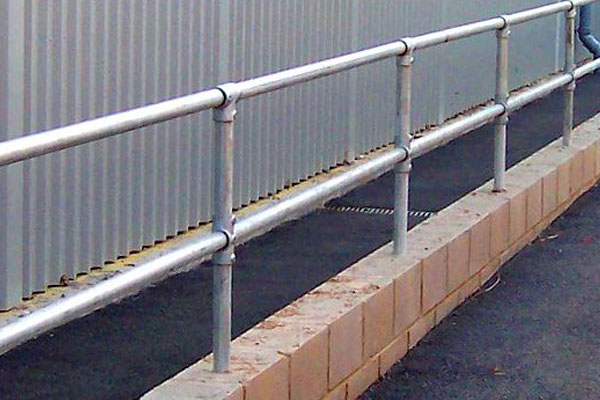 Tubular Fencing System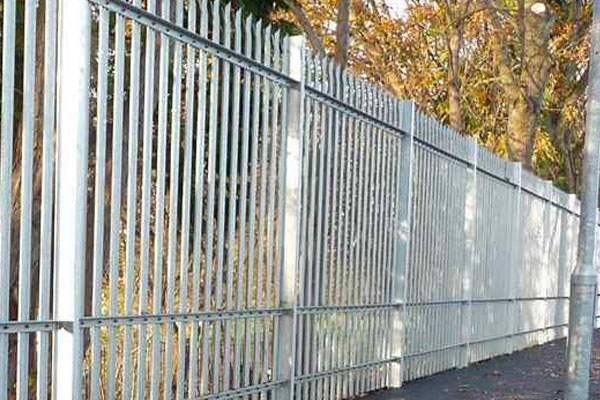 Steel Palisade Fencing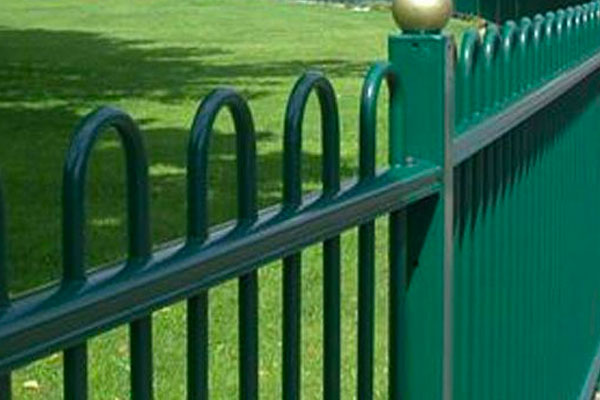 Bow Top Fencing
Where can metal fencing be used?
Metal fencing is a popular choice for use as a security measure and deterrent for vandalism, but can also be used for a range of other premises such as a garden fence, or even a sports ground where mesh fencing for a taller height is required.
It can also be a good choice for:
Park Perimeters
School Fencing
Commercial Properties
Residential Areas
Cliff Tops & Open Spaces
Sports & Recreational Areas
Public Pathways
Carparks
The great thing about metal fencing is that it is sturdy and very hard-wearing. It is so strong that it retains its original properties even after many years of use and can easily withstand harsh weather conditions. It is affordable, cost-effective and with proper maintenance, it won't need a lot of repair work.
What are the benefits of metal fencing?
All our fencing is stocked in our fencing workshop and on-site shop in Ashford, Kent. So if you would like any help or wish to browse our metal fencing products in person, then you are more than welcome to visit us in-store.
Increased Security
A perimeter wall made of metal is strong and rigid, making it able to withstand harsh weather conditions and provide enough security to deter unwanted intruders.
Easy Maintenance
Metal fencing is an easy-to-intall and easy-to-maintain fencing system, making it ideal for park perimeters and other outside areas.
Cost Effective
Metal Fencing is cost effective and is there is an issue, the repair is usually minimal and much less expensive than repairing a wooden fence.
Very Durable
Metal fencing is built to last, it will not warp, or rot or be eaten by termites. Its durable design means it is resistant to peeling, cracking and chipping.
Weather Resistant
Metal fencing is designed to be strong and long-lasting and because of this, it is able to withstand even the strongest of weather conditions.
Looking for a quote on metal fencing?
If you have any questions about any of our metal fencing products then please feel free to contact us on 01233 820240. Our expert fencing team, based in Kent, will be happy to assist and advise on deciding the best solution for you.
OUR RANGE OF FENCING & GATES
It's not only metal fencing that we supply! The other fencing styles that we currently stock and supply to commercial projects in the Kent area include Timber & Stock Fencing, Railway Fencing, Environmental Fencing, Hoardings & Site Fencing, Railings & Bowtop, Gates & Access Control, Crash Barriers, Bollards and much more.
Our extensive range of Weldmesh Fencing systems.

Our range of Steel Palisade Fencing systems

Chainlink, Steel Palisade and Bespoke Systems for the Railway Industry

Our Range of Acoustic and Reptile Fencing

Our range of Site Hoarding, Heras Fencing and Site Gates

Our range of Keyclamp, Railings and Bowtop

Our range of all types of timber fencing

Our Range of Gates and Access Solutions

Our range of Crash Barriers & Bollards

Our range of security fence toppings