Security Gate & Access Control Installer in Kent
We offer professional gate and access control instillation in Kent since we know that having a high level security gate is important for any commercial building no matter what the size! And almost equally as important is having an access control system which is secure and reliable. This is why we only offer a range of gates and access control systems which are designed with the utmost perimeter security in mind and what's more is that we also offer a full installation service for both commercial and domestic properties, making your gate purchasing quick and simple.
Where can Gates & Access Control Systems be used?
There are a variety of both commercial and domestic environments gates and access control systems can be used but primarily the key surroundings it would be perfect for are as follows:
Hospitals
Utilities
Factories
Railway Infrastructure
Business Parks
Recreational Parks
Schools
Building Yards
UK Power Networks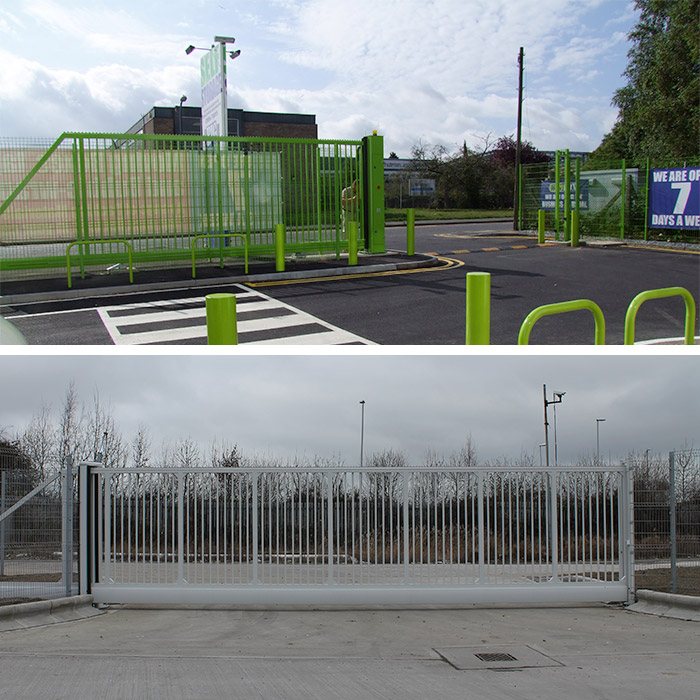 Please get in touch for more information about our gate & access control installation.
Our range of Gates & Access Controls
Gates and Access Control Systems are ideal for adding security to your premises and are a great access solution for any business, premises or school. There are a number of different gate styles we can install which break down as follows:
Benefits of a Gate Access Control System
There are a number of benefits to having gate access control systems installed some of which are:
Access Control
Being able to control people entering or leaving a premises can provide an extremely effective security system for any commercial or domestic premises; helping to avoid the risk of intruders.
Security
Having a gate installed with an access control system will provide additional security by allowing the user to identify people entering and leaving the premises.
Keypads
A digital keypad can be installed to give the user the correct multi-digit passcode to open the gate. This type of gate access control is ideal for businesses, schools or hospitals with staff members.
Wireless Video/Audio Intercoms
Having a video/ wireless audio intercom system provides you with the ability to communicate and identify the caller without the need of leaving the premises.
Proximity Reader
A proximity reader can be issued to allow individuals access through the gate from a certain distance away. For medium to large businesses it can provide an efficient and convenient way of securing your building perimeters.
Gates & Access Control System Installation Accreditations
Our team of gate installation specialists are dedicated, professional and fully qualified in a wide range of trade-specific accreditations. Their skills enable us to provide a high-end professional gate and access control installation service in Kent for both commercial and domestic projects.
WHO WE'VE INSTALLED FOR
We have been fortunate enough to have worked with some of the most recognised industries in Kent which include local councils, educational institutions and businesses. Feel free to browse through our most recent list of installation contracts and projects.
At Four Seasons Fencing we love a project, no matter the size! Here is our most recent portfolio of contracting projects and gate installation jobs carried out in the Kent area for businesses, railways and schools.

I would recommend Four Seasons Fencing Ltd to anyone seeking a quality product, top notch finish coupled with a "can do" and professional approach from sales through to delivery. Four Seasons Fencing Ltd have undertaken several projects (with a wide range of different types of fencing) for me over the years and I have never had any complaints or issues from chain-link to security mesh of all types / size and heights including anti climb to acoustic and picket fencing including gates. There have been instances where I have needed that little extra help with design issues for example and they have been more than willing to assist, also I have approached Four Seasons Fencing Ltd with just dimensions and they draw up and fabricate to suit my needs. Installation staff are second to none and you can see that a great deal of pride is taken in their work even to the final stages of clearing up as work progresses / is completed.

Thanks to all at Four Seasons Fencing Ltd and keep up the good work on current and future projects.

I would like to thank Four Seasons and especially Graeme Allison for the fantastic job that they carried out at Valley park School Maidstone. The project brief was changed on numerous occasions and additional work added that Graeme and his team absorbed and they managed to deliver a product that was first class. From the office to the operatives on the ground nothing the work was carried out with the minimum of fuss and the communication was excellent. The work involved close co-operation with the school and in a sensitive environment. All in all a very good company and one that we will look to use again in the near future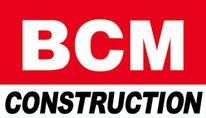 Four Seasons Fencing provided an excellent service to our project at Clapham Junction Station. Their works were completed on time, within budget and to a high quality standard. I would have no hesitation in recommending their services.

The standard of workmanship on the fencing and gates is extremely good, and I must say, Four Seasons have been a pleasure to deal with and manage, as they've done everything I've asked of them and more to date. It's been a real pleasure for me, overseeing and watching a first class project coming to fruition…well done!
NEED A QUOTE OR MORE INFORMATION?
At Four Seasons we offer a first rate gate and access control system installation services to suit all sectors and needs.
If you need any additional information or would like help with the planning of your project then please feel free to contact us on 01233 820240, via email, or by submitting and an enquiry form. Our friendly gate installation experts, based in Kent, will be more than happy to assist and advise on deciding the best access system for your requirements.
As part of our service, we also provide a free site survey service with no obligations to buy, so if you would like us to come and have a look at your premises to get a better idea of the kind of requirements needed then please feel free to let us know. At Four Seasons Fencing we have years of knowledge when it comes to installing gates and access systems across Kent and surrounding areas and we can use this knowledge and experience to give you the best possible customer support.
Address:
Four Seasons Fencing
Ashford Road,
Bethersden,
Kent,
TN26 3AT
Email:
Phone:
OUR RANGE OF FENCING & GATES
It's not only gates and access control the we supply and install, we also offer a wide range of other fencing types for customers in Kent.
Our extensive range of Weldmesh Fencing systems.

Our range of Steel Palisade Fencing systems

Chainlink, Steel Palisade and Bespoke Systems for the Railway Industry

Our Range of Acoustic and Reptile Fencing

Our range of Site Hoarding, Heras Fencing and Site Gates

Our range of Keyclamp, Railings and Bowtop

Our range of all types of timber fencing

Our Range of Gates and Access Solutions

Our range of Crash Barriers & Bollards

Our range of security fence toppings
looking for gate installation or have further questions?