Newt Fencing Installers in Kent
Newt Fencing is a type of barrier designed to control the movement of amphibians, newts and reptiles and consists of a low fence of plastic sheeting, buried into the ground supported by lightweight wooden or plastic posts. Its main purpose is to keep animals out of working areas or to keep them in a safe area of habitat.
Semi Permanent and temporary newt fencing is used throughout the UK in tree planting, landscaping and construction as it provides exceptional tear resistance and strength to exposed areas.
Newt Fencing Legislation
In the UK, the great crested newt is listed as a strictly protected species under appendix II of the Convention on the Conservation of European Wildlife and Natural Habitats and is consequently protected under UK Legislation through the Wildlife and Countryside Act. Under these regulations, it is an offence to intentionally kill, injure or disturb any great crested newt or to destroy its habitat.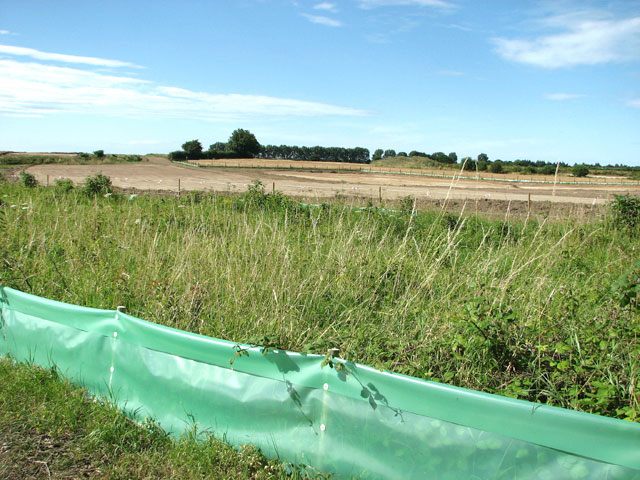 Are you in need of newt fencing installation in Kent?
There are a range of priorities that need to be assessed when looking to install newt fencing. Below is a basic guideline of the different aspects we would undertake when looking to install your newt fencing including habitat, planning and construction.
The natural habitat of a great crested newt is on dry land and tends to favour natural habitats such as hedgerows, scrubs woodland and grassland. It spends the majority of its time on land, however it will always tend to be within 200 – 500 metres of a pond for breeding purposes.
An environmental impact assessment including an ecological survey must be carried out in the planning process of any development. This stage of planning should in turn identify if there will be an impact on the local population of great crested newts and whether there is any potential for loss of habitat. If the assessment identifies any form of possible potential to kill it will be necessary for the developers to apply to the Department for Environment, Food and Rural Affairs for a licence. This license application will then set out the rules and measures needed to be taken to ensure the population of great crested newts is not threatened.
Construction and Installation
The construction of Newt Fencing consists mainly of plastic membrane which is partially (approx 100mm) buried into the ground and supported by either wooden or plastic stakes (approx 37×37 or 50x50mm in length). The fence generally has a below ground horizontal return which faces out of the site to help minimise the risk of newts re-entering and also tends to have some overhang along the edge to reduce the chance of newts climbing over the top. The spacing on the stakes is usually 1500mm and the stakes may be tantalised or not depending upon the time due to be spent in the ground.
There are three main categories when it comes to Newt Fencing which break down as follows:
Our Fencing Installation Accreditations

We are a specialist team of fencing installation specialists and ensure that all of our installers have a solid range of industry accreditations to ensure your newt fencing is constructed in the most professional way.
Who We've Worked With
Having been installing fencing for over a decade we have a long line of clients that we have installed a range of fencing and gates for.
As well as providing installation of newt fencing we also install a range of other fencing and gates in Kent.

I would recommend Four Seasons Fencing Ltd to anyone seeking a quality product, top notch finish coupled with a "can do" and professional approach from sales through to delivery. Four Seasons Fencing Ltd have undertaken several projects (with a wide range of different types of fencing) for me over the years and I have never had any complaints or issues from chain-link to security mesh of all types / size and heights including anti climb to acoustic and picket fencing including gates. There have been instances where I have needed that little extra help with design issues for example and they have been more than willing to assist, also I have approached Four Seasons Fencing Ltd with just dimensions and they draw up and fabricate to suit my needs. Installation staff are second to none and you can see that a great deal of pride is taken in their work even to the final stages of clearing up as work progresses / is completed.

Thanks to all at Four Seasons Fencing Ltd and keep up the good work on current and future projects.

I would like to thank Four Seasons and especially Graeme Allison for the fantastic job that they carried out at Valley park School Maidstone. The project brief was changed on numerous occasions and additional work added that Graeme and his team absorbed and they managed to deliver a product that was first class. From the office to the operatives on the ground nothing the work was carried out with the minimum of fuss and the communication was excellent. The work involved close co-operation with the school and in a sensitive environment. All in all a very good company and one that we will look to use again in the near future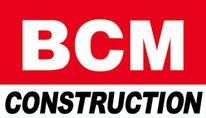 Four Seasons Fencing provided an excellent service to our project at Clapham Junction Station. Their works were completed on time, within budget and to a high quality standard. I would have no hesitation in recommending their services.

The standard of workmanship on the fencing and gates is extremely good, and I must say, Four Seasons have been a pleasure to deal with and manage, as they've done everything I've asked of them and more to date. It's been a real pleasure for me, overseeing and watching a first class project coming to fruition…well done!
NEED A QUOTE OR MORE INFORMATION?
If you would like us to install your newt fencing in Kent or you have further questions then please contact us using any of the following methods and we'll be happy to help.
Address:
Four Seasons Fencing
Ashford Road,
Bethersden,
Kent,
TN26 3AT
Email:
Phone:
OUR RANGE OF FENCING & GATES
As well as installing newt fencing we also provide numerous fencing and gate installation services across Kent, please see a list of all the types of fencing we provide.
Our extensive range of Weldmesh Fencing systems.

Our range of Steel Palisade Fencing systems

Chainlink, Steel Palisade and Bespoke Systems for the Railway Industry

Our Range of Acoustic and Reptile Fencing

Our range of Site Hoarding, Heras Fencing and Site Gates

Our range of Keyclamp, Railings and Bowtop

Our range of all types of timber fencing

Our Range of Gates and Access Solutions

Our range of Crash Barriers & Bollards

Our range of security fence toppings