Fencing Installation for Contractors
If you are an architect or main construction contractor then we provide fencing for contractors in Kent and can work with you to ensure that you choose the most appropriate fencing solution to suit both site requirements and budget. From property demarcation fencing to high security requirements we have a wide range of fencing systems and gates, manually operated or fully automated with access control that complies with BS and EN numbers and we can now provide three security fence systems which comply with 'Secured by Design'.
Our operatives hold a range of certificates to include CSCS cards, abrasive wheel, first aid, manual handling, CAT scanning and a range of CITB certification for operation of mobile plant and equipment.
We hold ISO 9001 and RISQS (formerly Link-Up) and our experienced operatives have been trained in all fence types.
We are happy to advise on the most appropriate systems, can offer a free site survey and will provide you with a detailed written quotation along with supporting specifications and on completion we will provide you with an O & M manual.
Perimeter Fencing & Access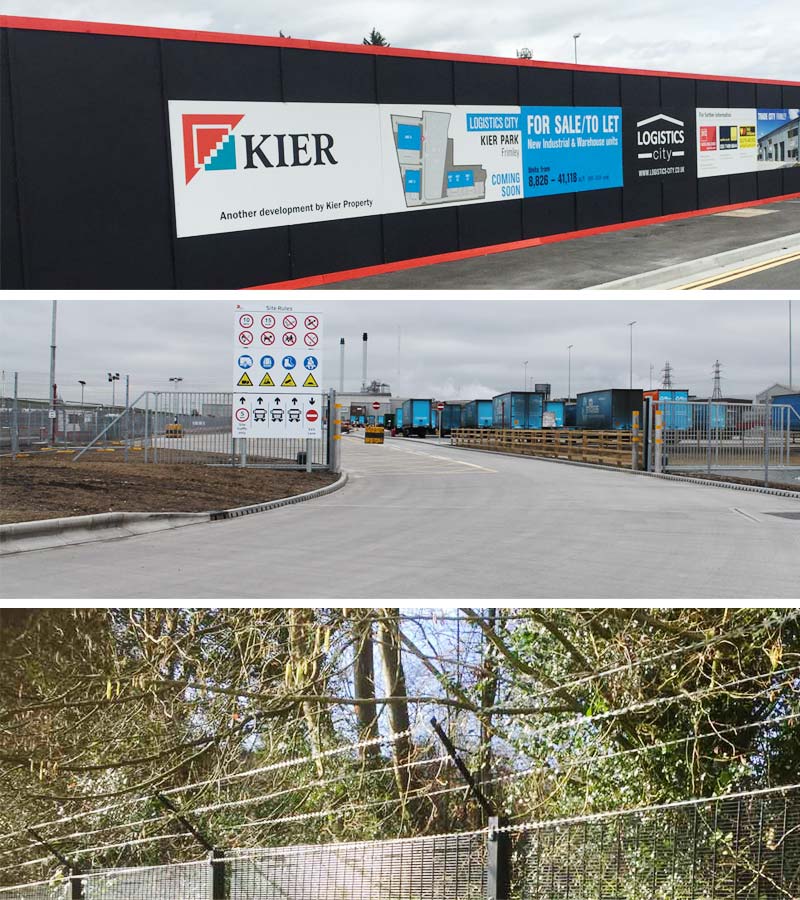 Are you a contractor in need of fencing installation?
Fencing Installation Services for Contractors
We provide an all-encompassing fencing installation service for contractors in Kent. We offer a complete supply and installation service to ensure every aspect of fencing is taken care of and will advise on the best products available for your purpose and budget.
Additional installation services
In addition to our usual fencing & gate installation for contractors service ,we also offer a range of additional options to help with any requirements you may have.
Fencing Installation Accreditations

As a leading fencing and gate installer for contractors in Kent, we pride ourselves on our list of accreditations to show our work is always of the highest quality and standards.
We have been providing fencing installation for business in Kent since 2001 so have an array of businesses that we are proud to list as customers of our installation service.
if you are a contractor based in Kent then please contact us for more information or a quote
If you are in need of fencing installation for contractors Kent then please feel free to get in touch using any of the following methods and we'll be glad to help.
Address:
Four Seasons Fencing
Ashford Road,
Bethersden,
Kent,
TN26 3AT
Email:
Phone:
OUR RANGE OF FENCING & GATES
Whatever type of fencing or gate your site needs we are able to install and supply to contractors in Kent.
Our extensive range of Weldmesh Fencing systems.

Our range of Steel Palisade Fencing systems

Chainlink, Steel Palisade and Bespoke Systems for the Railway Industry

Our Range of Acoustic and Reptile Fencing

Our range of Site Hoarding, Heras Fencing and Site Gates

Our range of Keyclamp, Railings and Bowtop

Our range of all types of timber fencing

Our Range of Gates and Access Solutions

Our range of Crash Barriers & Bollards

Our range of security fence toppings
Need fencing installation for contractors in Kent?