COVID-19 UPDATE 22/06/2020
LATEST INFORMATION
In the current crisis, we are changing procedures daily as we keep a close eye on the latest Government advice.
Our shop is now OPEN to customers.  We are restricted to two customers in the shop at one time and we ask that all customers keep a 2m distance at all times.
We have a protective screen in place at the shop counter and we ask that customers use the hand sanitiser available on the counter.
We will continue with the 2m rule until further notice.
  Orders can still be made via PHONE and through the WEBSITE.  Deliveries are still operating as normal.
We wanted to keep everyone up to date with the latest from the company during this crisis. We are currently running operations with key staff to continue to support Critical National Infrastructure and Front Line Organisations with Physical Security.
As a key supplier to these projects and organisations we have adopted a number of rules on the site. All staff who are essential to operations are working with at least 2m isolation around them at all times.
We are asking anyone, whether collecting fencing or delivering raw materials; to observe the 2m rule as well and not to enter any areas that have prohibited signs on. This is for the safety of yourselves and our members of staff. All employees that can work from home are doing so and we continue as 'Business as Usual' if anyone can call this usual.
We are in constant dialogue with Front Line Organisations to assist them through this crisis and continue to support their efforts in bringing it to a speedy closure. However, we are monitoring all areas of the business and remain committed to the safety of our staff at all time and in line with the latest advice from Her Majesty's Government.
IT'S ALL ABOUT THE CUSTOMER
Four Seasons Fencing are a progressive fencing manufacturing, supply and installation company based near Ashford in Kent. We can supply and install a vast range of fencing, gate and access control systems ranging from small one off installations through to large commercial projects and we operate on a daily basis predominantly throughout the South East of England however on occasions our projects take us further afield to include nationwide, Ireland and Europe. Our expert knowledge gained from years of experience working in the fencing industry means that we can provide 'off the shelf' and bespoke fencing systems to suit any environment including industrial parks, schools, recreation areas, ball-courts, commercial buildings, highways, railways, solar parks and much more.
We offer a 'no obligation' free site survey to customers looking for a full supply and installation service or alternatively we can supply and deliver the materials for the customer to install. If you are looking for a fencing supplier in Kent, Sussex or the South East, simply get in touch with us today to arrange your free site survey and discuss your fencing requirements with one of our friendly staff.
Fencing Suppliers in Kent
Experts in all things fencing
When working on any type of project, whether you are a home owner working on your garden project or as a professional contractor working for a customer, the most important thing to remember is that quality counts. By including quality materials in your project, you can ensure longevity, aesthetic appeal and can avoid the need to replace materials over the course of time. When it comes to fencing, this need for quality is all the more important. Not only will the fencing you erect need to look pleasing to the homeowner, business owner and any visitors, but it also has to serve its purpose i.e. boundary demarcation, high security or control of access and egress.
Commitment to Security
By erecting high quality fencing, you are making a commitment to longevity and security. From the perspective of a homeowner, your fences will need to not only keep a border around your home to ensure the safety of your family, children and animals but will also help to keep intruders away. From the point of view of a business owner or manager, quality fencing is also an essential consideration from a security perspective. Secure fencing ensures that unwanted visitors are discouraged from entering your property or any specific areas (such as those with electrical elements or railways) where their safety could be compromised. In addition, you can ensure the safety of your staff and visitors whilst they are on your premises.
The Perfect Solution
Since 2001 Four Seasons Fencing have been working with customers to provide security solutions of the highest quality. As a fencing contractor based in Kent, our company can provide a variety of solutions which includes the supply and erection of fencing, gates, access control and barriers for the building and construction industries throughout Kent, Sussex, Surrey, Essex, London and the South East of England. In addition, Four Seasons Fencing also supplies to homeowners and private individuals, whilst maintaining the same commitment to quality.
USEFUL INFORMATION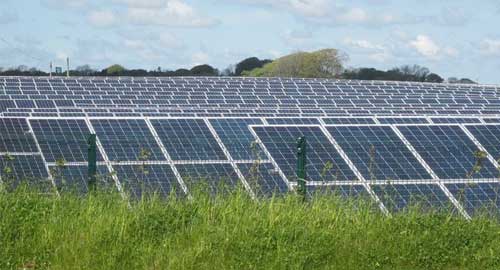 SOLAR FARM
Fencing Solutions
See a map of our solar farm fencing installations in the UK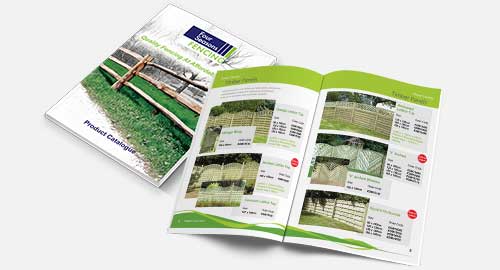 PRODUCT RANGE
Request a Brochure
See our wide range of fencing, gates and equipment.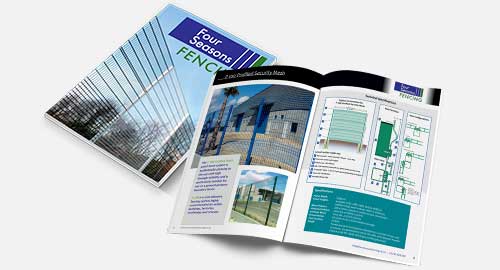 CONTRACTING RANGE
Request a Brochure
See our wide range of fencing and equipment for contracting.
RECENT PROJECTS
We offer a diverse range of commercial fencing, gate and access control solutions for a wide range of clients. Please feel free to take a look at our recent work and contact us if you have a requirement for a similar project.
Need more information or want to get in touch?