Timber Fencing Supplier in Kent
At Four Seasons we carefully handcraft all our timber fence panels from our creative workshop in Ashford, Kent. We supply a wide range of high quality timber fencing in the area to contractors and traders requiring commercial fencing. All of our timber is sustainably grown and pressure treated to ensure the upmost quality and professionalism when completing any commercial project for your clients.
Our range of Timber Fencing includes Posts, Components, Panels, Lattice Combinations and Trellis which are all available in various styles and sizes to suit all garden needs! We can also offer advice and installation tips to help you with any fencing project, please feel free to give us a call on 01233 820240 for more information.
For the purposes of sound and noise reduction our acoustic barrier fence has been successfully used on highways, railways and industrial areas.

Constructed to any height requirements our wooden site hoarding board fencing offers a permanent and secure screen for construction sites.

Our closeboard fencing and gates are manufactured in our own workshop in Bethersden and we hold large stocks ready for 'supply and installation'.

Our Chestnut paling is a traditional and natural product which has been grown in Kent and East Sussex since medieval times.

Our locally sourced chestnut timber is ideal for boundary fencing or stock fencing however is commonly used in may locations where a more rustic look is preferred.

Our square sawn softwood timber post and rail can be used from motorway boundaries to equestrian paddocks.

Traditonally used for deer fencing and more recently used for low cost security fencing for solar farms.

Traditional livestock fencing used to retain livestock safely and securely.
Where can our timber fencing be used?
Timber fencing is extremely versatile and can be used for a number of different fencing projects which include:
Commercial Properties
Domestic Properties
Site Hoarding
Parks
Schools
Residential areas
Timber fencing is a natural resource and is recognised for its versatility and durability. It is widely used across a range of applications, from stylish residential gardens, to commercial business boundaries and residential areas. It is attractive, hardwearing and easy to install making it appealing to most contractors undergoing a domestic garden project.
Timber Fencing as a choice for site hoarding also has it's own benefits. It is a sustainable friendly option and is more affordable to most other traditional hoarding applications.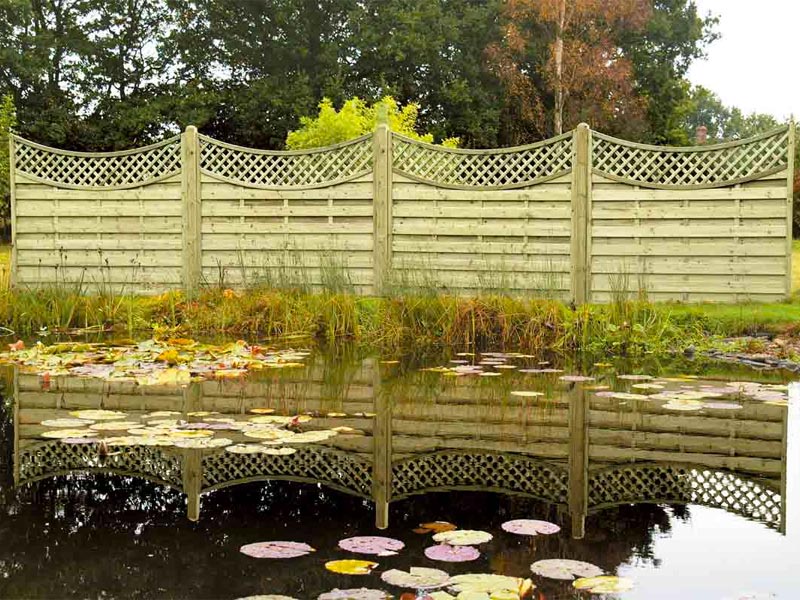 At Four Seasons we supply a variety of timber fencing, all is which is easy to install and available in a range of styles and sizes.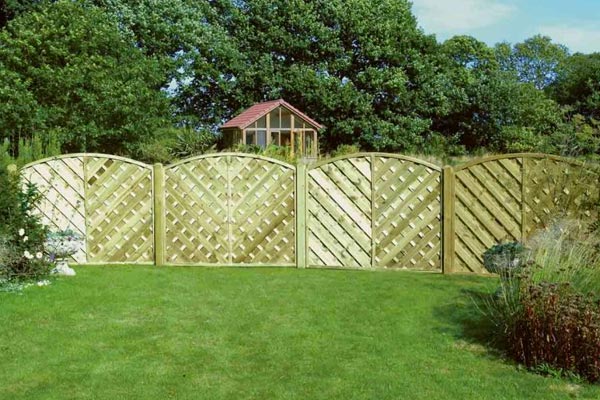 Timber Fence Panels
Handcrafted timber fence panels are constructed to be durable and hardwearing, helping to provide a strong security border.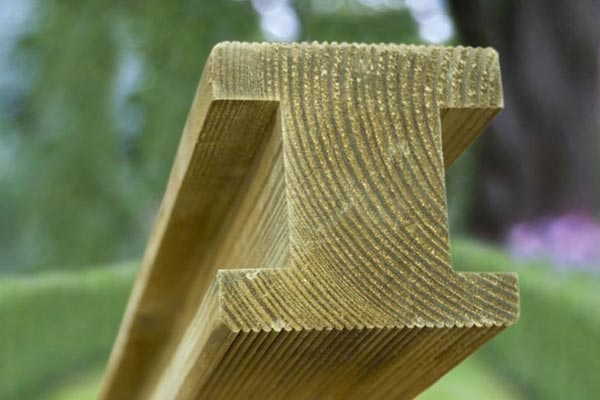 Timber Posts and Components
Timber Posts and Components offer a strong fencing base which is durable and easy to install.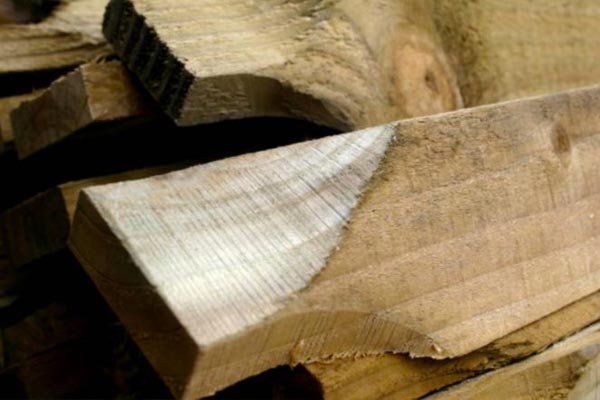 Featheredge Fencing
Featheredge fencing offers a contemporary look for any garden or commercial project.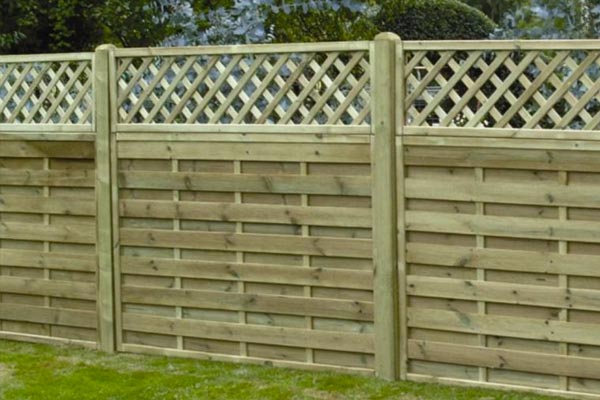 Trellis and Lattice
Our selection of lattices are a great choice for an array of garden projects as they make a good foundation for climbing plants to grow up.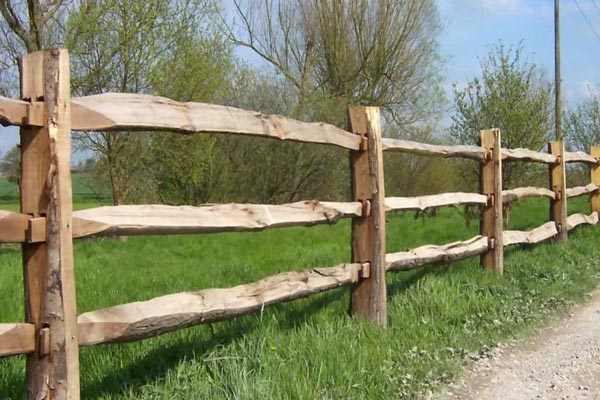 Chestnut Fencing
The unique design of chestnut fencing makes it extremely popular for bordering large land areas.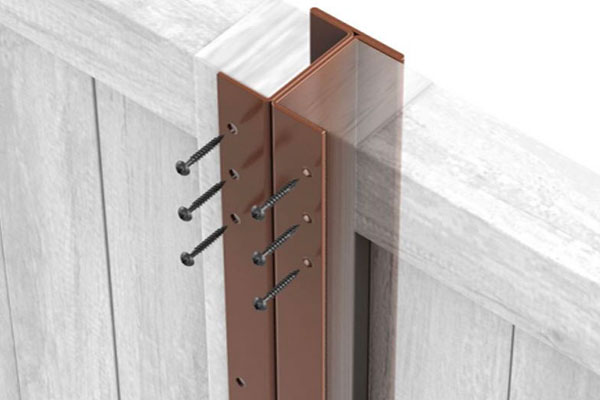 Durapost Fencing
Durapost fencing is durable, lightweight and easy to install base for any fencing structure.
What are the Benefits of using Timber Fencing?
There are many advantages to using timber fencing, here are a few:
Cost Effective
Timber fencing is a cost effective solution for both commercial and domestic projects.
Easy to Install
Our timber fence range is manufactured as individual components and built using an easy to install slotting system, making it easy to build item by item.
Sustainable Friendly Option
Made from natural materials, timber fencing is an environmentally friendly alternative to other traditional fencing types.
Stylish
Timber fencing is a timeless, elegant option that can be used for a number of fencing projects.
Looking for a quote on Timber Fencing?
We are more than happy to assist you with any questions regarding any of our timber fencing fencing systems. Please Feel free to contact one of our expert fencing team by telephone on 01233 820240 or submit an online enquiry form.
OUR RANGE OF FENCING & GATES
We supply a wide range of other fencing styles including Steel Palisade, Railway Fencing, Environmental Fencing, Hoardings & Site Fencing, Railings & Bowtop, Timber & Stock Fencing, Gates & Access Control, Crash Barriers, Bollards and more.
Our extensive range of Weldmesh Fencing systems.

Our range of Steel Palisade Fencing systems

Chainlink, Steel Palisade and Bespoke Systems for the Railway Industry

Our Range of Acoustic and Reptile Fencing

Our range of Site Hoarding, Heras Fencing and Site Gates

Our range of Keyclamp, Railings and Bowtop

Our range of all types of timber fencing

Our Range of Gates and Access Solutions

Our range of Crash Barriers & Bollards

Our range of security fence toppings