Strong winds and heavy rain can cause extensive damage to your timber fencing.  Here are some tips on how to protect your fence throughout the Winter Season.
Firstly, fix any existing damage
If you know a storm is brewing then it would be beneficial to check your fencing to secure any loose posts and replace those individual posts as soon as you can.  Once the storm has passed, make sure you check your fence again for any repairs if necessary.
Preparation
It would be ideal to keep the bottom of your fencing as dry as possible and make a drainage in case of heavy rain.  However, we understand this is not as easy as it sounds!
Which is why we recommend using pressure treated timber gravel boards or concrete gravel boards to protect the wood against moisture and rot.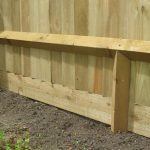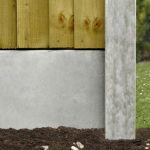 Check your surroundings
Cut back large branches that are overhanging your fencing as these are likely to fall in high winds and cause damage to your fence.
Protect the wood
All our timber fencing is pressure treated and protected against damp, mould and insects. However, you can take extra care to help protect your fencing by applying a preservative.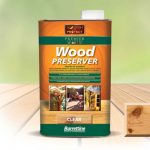 In need of replacement fencing?
Is your fence damaged beyond repair?  Don't panic, we can supply you with all the materials you require to replace your fencing.  All our fencing is available to view and buy online.  Alternatively if you would like some advice on choosing the right fencing for your garden, please contact us and speak with a member of our team who will be happy to assist you.
If you would like any further advice on your fencing please do not hesitate to contact us either by email at sales@fourseasonsfencing.co.uk or call us on 01233 820240.   Alternatively you can complete our contact us form and we will get back to you as soon as possible.