When it comes to installation, a fence posts system made from galvanised steel blows concrete fence posts out of the water.
Find out the reasons why more and more people are choosing DuraPost over Concrete Posts for their fencing.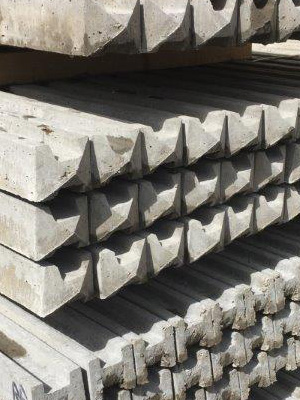 The problem with using Concrete Posts:
Increased labour costs: two people need to install concrete posts vs one for DuraPost.

Heavier weight: Means more wear and tear on your vans and delivery trucks.

Risk of snapping: Unlike DuraPost, concrete posts can crack or break in bad weather.
The benefits with DuraPost:
80% lighter than concrete, yet just as strong.

Galvanised DuraPosts are a similar price to concrete posts.

Quality, 25 year guarantee.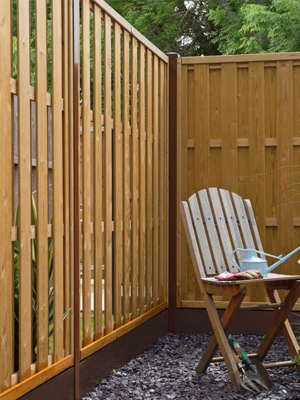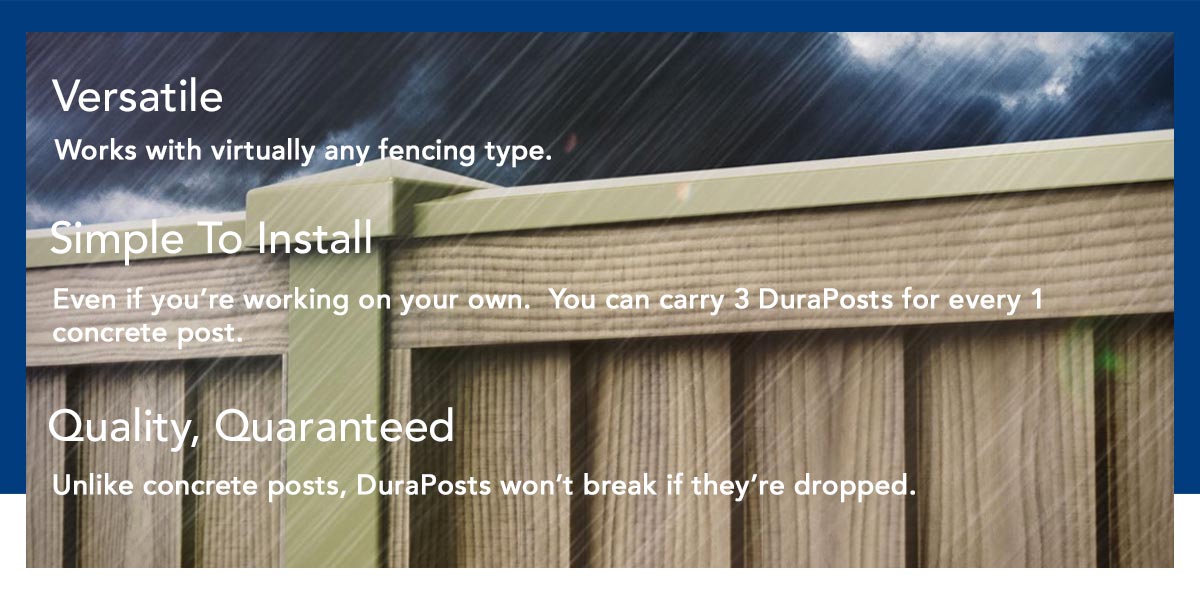 Eco-friendly
Concrete fence posts have the biggest impact on the health our environment over any other fence post.
 

It is said to be responsible for 4-8% of the worlds CO2.
DuraPost is made from steel – the most recycled material on the planet, more than all other materials combined.
DuraPost's recyclability is endless.
 

It's low energy manufacturing process and long-life span makes it the number one fence post system for individuals aiming to make a positive impact on the environment.
Want to find out more? You can view our entire DuraPost range here.