2020 was filled with an abundance of uncertainty but it has definitely shown us how to love our home and garden again.

With the welcome of Spring approaching, it's safe to say we will be adorning our gardens even more and continuing to transform them into extensions of our home.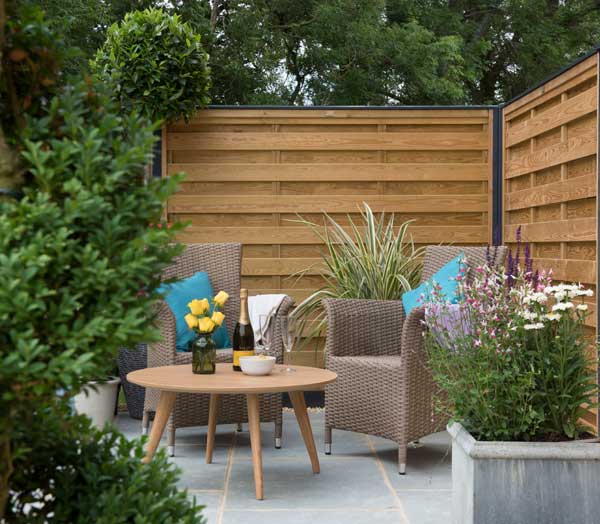 Bring indoor living, outdoors
We have all been confined to our four walls for the majority of 2020, one of the trends for 2021 is to extend the indoor space to outdoors.  Our gardens will become an extension of our living space, flowing from one to the other.  
It will be become increasingly popular to create an outdoor room with comfy seating and alfresco dining.
Plants suitable for both indoors and out are perfect for making them work in harmony.
Pergola
Our pergola's are a perfect way to create a room style feature for your garden.

Garden Furniture
Make yourself comfortable by adding cushions and blankets to your garden furniture.
Wild Gardening
It's time to enhance your garden and allow your plants and flowers to grow wild.
Keen gardeners will know the importance of planting flowers to encourage wildlife and insects now more than ever.  Begin making a haven for bees, butterflies and hedgehogs in your garden this 2021.
Tiny Gardens
With a small garden it's always a case of making the space look bigger and making the most of what you have.
Lay borders, create raised beds, clear your pathways, growing up to use your vertical space, all of which give the illusion of more space.
Our trellis & lattice are ideal for vertical planting and are perfect for partitioning your outdoor space into areas of privacy.
Raised Garden Beds
A perfect introduction to gardening is by creating a raised garden bed.
Not only are they a classic garden trend but an ideal option for gardens with little space.  You can take control of your soil better and it's a fantastic way to add a real rustic appearance which will never go out of trend!
Our pressure treated Sleepers are ideal for setting the boundary for your raised bed.
Split Levels
Creating split levels help zone areas of your garden and give the opportunity to play with materials such as; decking, paving stones.  
Decking is ideal for extending your living space for a dining area right outside your back door.  Raised beds are also a great way for adding different heights and incorporating a touch a colour to your garden.
Take a look at more of our blogs for garden inspiration.