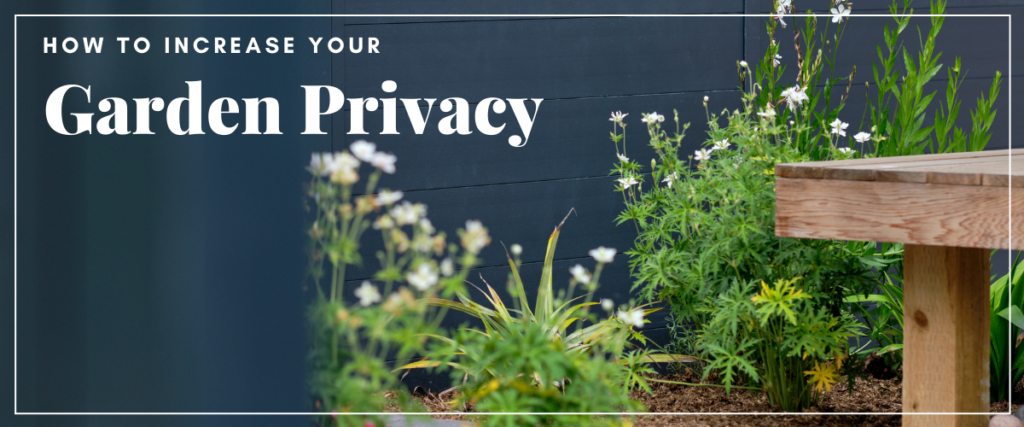 7th July 2022
Take a look at our top tips to increase privacy into an overlooked garden.
Privacy Screening
Privacy screens are an easy way to achieve a secluded area within your outdoor space. Using a lattice or trellis panel is not only cost effective but also the most versatile solution to add privacy. We have many different lattice designs allowing you flexibility on how much or little privacy into your garden. View our collection – click here.
Choose climbers instead of hedging
Climbing plants can add extra height to any open space or simply over an existing fence or wall.  Climbers such as Clematis, Roses, Jasmine and Ivy are ideal for maximum coverage.
Amplify Lattice or Trellis with greenery
Adding greenery to an existing lattice or trellis fence is not only a budget friendly solution but it's perfect if you don't want to completely block out your neighbours or onlookers.  A semi-open boundary allows your garden to breathe.
Add a Pergola
A pergola can create more of an illusion of privacy to your outdoor space.  Adding climbers or hanging baskets to your pergola can create even more privacy.
Enhance your fence with blooms
If you find your picket or slatted fencing isn't giving you enough privacy, why not add blooming shrubs?  This will easily enhance your garden privacy whilst keeping your favourite fence design. Flowering shrubs such as Hydrangeas, Lilacs or Peonies would be ideal.
Contemporary Fencing
Our DuraPost® fence system creates the optimum contemporary design for garden privacy.
DuraPost® is made in the UK from galvanised steel. Patented and Registered Design Protected, it is 100% recyclable at end-of-life, giving you a sustainable choice for your garden fence. Unlike traditional fence posts, DuraPost won't rot, warp or crack and is maintenance free with up to a 25-year guarantee.
You can shop our entire DuraPost® range on our website – click here.