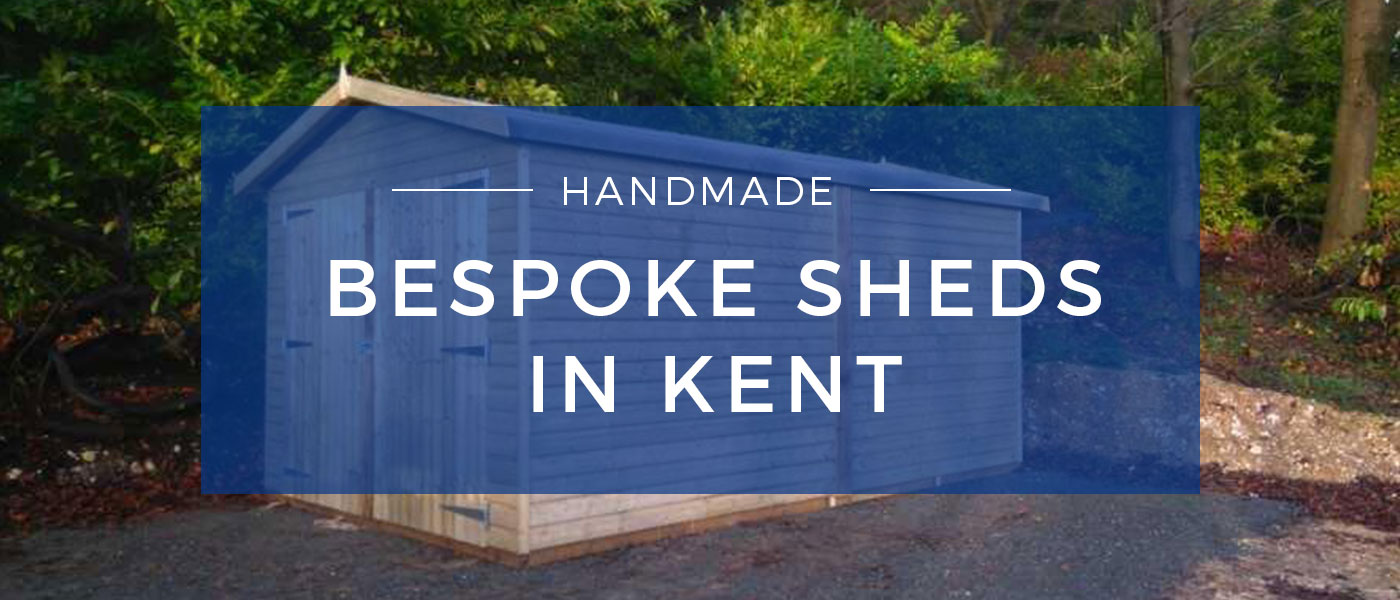 Offering bespoke sheds in Kent, Four Seasons Fencing are a specialist shed builder based in Ashford providing customers with an entirely custom shed building service. Whatever specifications you require, our specialist team of designers and builders can make any-sized garden shed with any custom alterations you may want. We also provide a standard shed building service which allows you to choose from our most popular garden shed options with either an apex or pent roof.
Looking for Bespoke Sheds in Kent?
We offer two standard garden shed varieties with either apex or pent roofs as well as a completely bespoke shed building service in which we can take your exact dimensions and build any type of shed you require.
Bespoke Shed Building Service
All of our sheds are made from specially chosen timber which is pressure treated green for longevity. The framework of the shed can be made from either:
• 33mm x 45mm
or
• 70mm x 45mm
The roof and flooring are then made from 16mm finished size tongue and groove timber for added strength and durability. The sides are then cladded with 16mm finished size shiplap or 22mm weather boarding, both adding a nice, professional finish.
All sheds come with roofing felt for increased waterproofing and we can also supply/install hard-wearing glass for the windows wherever required.
Pressure Treated Green Timber

16mm Finished-Size Tongue and Groove Timber on Roof & Floor

Clad Sides with 16mm Finished-Size Shiplap or 22mm Weather Boarding.

Roofing Felt for Decades of Waterproofing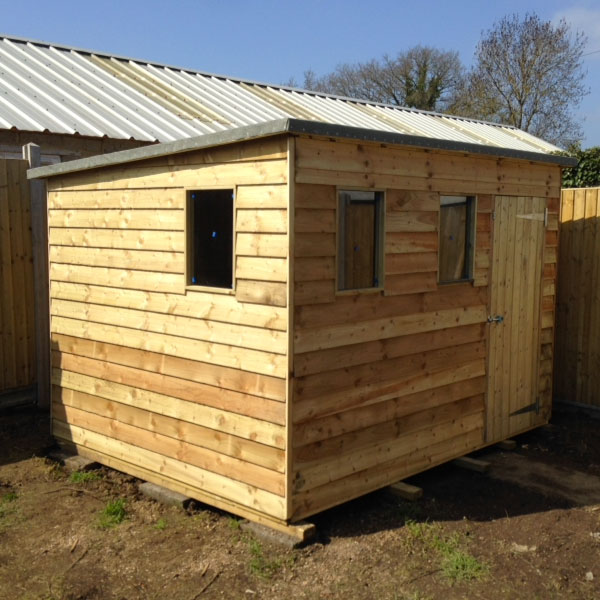 Shed Installation in Kent
We can also offer a shed installation service in Kent (cost depends on size of shed) to ensure the shed we've handmade for you is then professionally installed onto a pre-prepared base. 
Contact Us
If you would like to discuss your bespoke shed with one of our specialists then please get in touch using any of the following methods.
Address:
Four Seasons Fencing
Ashford Road,
Bethersden,
Kent,
TN26 3AT
Email:
Phone: